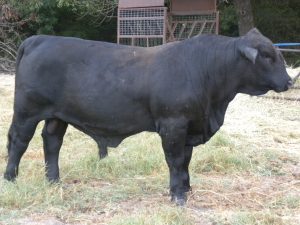 DOB 5/3/2016    820D10  bull (Right Photos) sired by ATLANTA OF SALACOA 488Z (Middle Photo) and grand dam 820X6 won State Fair of Texas grand champion in 2012 (Left Photo).  Six of his EPD's are in the 20% or better in the breed with an impressive REA of 10% and  weaning with 15%.
ATLANTA OF SALACOA 488Z ; 60 Sons Averaged $5470 and 20 Yearling Heifers Averaged $6228 in the SVF Fall 2015-Fall 2016 Sales
Comment Feed
You must be logged in to post a comment.