487D7 Heifer: DOB 9/10/2016:  CSONKA OF STARWOOD 487D7 was sired by CSONKA OF BRINKS 30R4. (Lower Photo )Topping the Brangus bull offering in 2006 was the Camp Cooley Ranch record-breaking lot 237, Csonka of Brinks 30R4, a Lead Gun son, purchased by Joe and Cathrine Kassler, The Oaks Farm of Newnan, Georgia. The Kasslers took full possession and 1/2 semen interest in this exciting herd sire prospect for $65,000. Semen is now selling at $100 per straw. Csonka had produced average of 235 Progeny's per year over the last nine years. 487D7 was sired by an ET cow from the Camp Cooley Brinks herd that will help to enhance my herd.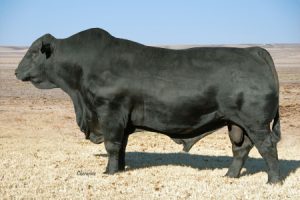 Csonka of Brinks 30R4

Comment Feed
You must be logged in to post a comment.